Major Components of Digital Marketing
Search Engine Optimization(SEO)
What is the use of a beautiful website if your customer can not find it in serach engines like Google or Bing? Your website is your virtual showroom, your potential online customers should find it when they are looking for the product or services you are providing. This is where SEO plays a pivotal role, if done properly SEO will make your website appear in the top of the list of search engine result page. Our Digital Marketing team knows the latest and best practices to optimize your website.
Search Engine Marketing (SEM)
SEM refers to search engine marketing. Simply speaking it is the paid per click Advertisements that run on Google. We have Google certified professionals to design and run campaigns that give high ROI. Each campaign is targeted very carefully, Ads descriptions, titles and contents are drafted carefully to get maximum traction. Campaigns are tweaked as per the website of vice-versa, Each campaign is monitored and curated accordingly . Compune has best team to run PPC ads .
Social Media Marketing (SMM)
Social media gives us the power to cultivate a massive collection of customer data that we can use to guide business decisions and marketing strategies.Knowing your customers is one of the most important foundational steps for any marketing campaign. When we truly know more about the wants, needs, and expectations of customers, we can anticipate them in real-time. We can also change the very nature of customer service and fundamentally reshape the sales funnel, thus also shifting the way customers view our brands.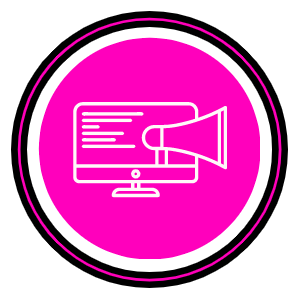 Social Media Advertisements
Social media ads are one of the quickest and most effective ways to connect with your target audience. These ads provide plenty of profitable opportunities and are a great way to boost your digital marketing campaigns.These small but mighty ads utilize all the data users share on social media to offer highly personalized and relevant content, which ultimately expands conversion opportunities and introduces your brand to more potential customers.